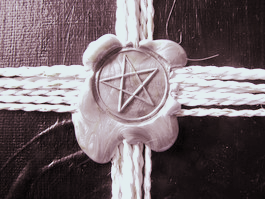 I'd like to extend a big thank you to Shonda Brock for creating "Paranormal Wednesday"! Every week Shonda highlights a different paranormal author (Genius, right? One stop, and you can find all kinds of great books!), and I'm so happy and honored to be among the talented writers she has as a guest on her blog.
So, to find out my "Aha moment" or what inspired me to write "The Grimoire Chronicles", visit: Paranormal Wednesday!
Brightest Blessings!
Sally