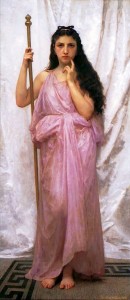 With Samhain, the New Year dawns. We know that the Veil Between Worlds thins, and we have the opportunity to commune with and/or honor loved ones who have crossed to the other side. That same thin Veil allows us to commune with Goddess energy.
Samhain is an excellent time to listen to the Divine Feminine, the Wise Crone, the Goddess. Listen to your heart, and listen to your dreams and goals.
Working with crystals and stones is an excellent way to tune in to the receptive energies of the Goddess. Take time to meditate with a crystal or a stone with the qualities you wish to draw to you while you meditate.
You can also do a crystal or stone layout on your body while you meditate.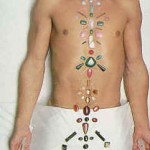 This can be as simple as placing a crystal on your heart while relaxing, or seven selected stones to place on the seven major chakras, or as complex as a crystal layout on each chakra and doing a chakra clearing meditation or a meditation that guides you to the Goddess. While meditating, ask to be shown what your next steps should be, but ask without frustration, anxiety or worry. Ask with an openness of heart, and receptivity. You might be surprised at the answer!
Brightest blessings for a beautiful Samhain.
Sally